We offer several bodywork modalities, including Thai Yoga Bodywork, Integrated Positional Therapy,  and more.
Thai Yoga Bodywork
Thai Yoga Bodywork is an ancient form of bodywork rooted in Buddhism, Indian Ayurveda and Chinese medicine. Based on traditional northern style Thai Massage (Nuad Boran), this work combines several different techniques, including deep tissue release, assisted yoga stretching, joint mobilization, traction, acupressure, and breath work. The primary intent of this work is to move and balance energy throughout the body. Thai Bodywork is practiced in the spirit of Metta, Buddhist loving kindness meditation. The effects and benefits of this work are profound for both the receiver as well as the practitioner.
Pricing:  90-minute session: $110
75-minute session: $90
Gift Certificates available. Gift Certificates expire 6 months from date of purchase. No exceptions please. 24 Hour Cancellation Notice, please. Payment is expected for cancellations in less than 24 hours. To set up an appointment with Martha, contact us.
What to expect
This work is performed fully clothed upon a soft mat on the floor. Loose fitting cotton clothing is best- please wear long pants, and refrain from using lotion on the hands and feet and perfume on the day of your session.

Martha McQuaid E-RYT 500, C-IAYT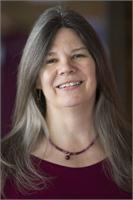 An advanced Practitioner of the Thai Yoga Method, as taught by Jonas Westring, Martha has been practicing Thai Bodywork for 18 years, and has traveled to Thailand several times to continue her studies with noted teachers Master Pichest Boonthame and Therdchai Chumpoophong.  Martha enhances her work with her extensive knowledge and background as a Certified Yoga Teacher and Certified Yoga Therapist.


Positional Therapy
The heart of Integrated Positional Therapy lies in getting the pelvis "The Foundation" in proper alignment. If the foundation of a house is not structurally sound this imbalance will show up throughout the entire house, from the floor to the roof. The same is true in our bodies. If the pelvis is out of alignment it will effect everything from the feet to knees to the neck. So by addressing the "root causes" of pain we can effectively and sometimes permanently relieve chronic pain. Integrated Positional Therapy was designed by nationally recognized neuro-muscular therapist Lee Albert. It combines the osteopathic techniques of Strain/Counter Strain and Muscle Energy Technique to release soft tissue and align the body. Strain/Counter Strain is a gentle technique that places affected areas of the body in a position of comfort. The muscles or tendons are then passively shortened for 60-90 seconds thereby allowing the soft tissue fibers to reset and return to neutral. Results are often immediate and long lasting. Muscle Energy Technique (MET) is a powerful tool to gently lengthen tight constricted muscle and restore range of motion. This form of assisted stretching uses active isometric contractions and is 10 times more effective than static stretching. Each session ends with an assessment of your body's imbalances and "homework" such as yoga or exercises. Postural adjustments are given to help your body stay in balance. IPT effectively treats pain patterns caused by injury, stress, postural distortion, repetitive strain, and chronic neuromuscular conditions such as: Headaches – Neck & shoulder pain – Low back pain – Knee pain – Fibromyalgia -Tennis & golfer's elbow -Carpal tunnel syndrome – TMJ – Plantar fasciitis – Thoracic outlet syndrome – Sciatica
If you have any questions or would like to schedule a session you can contact Holly or call  405-420-4874
Pricing: 75-minute session: $75, 90-minute session: $90
Holly Bray received her 200 hour Yoga Teacher Training Certification at the Shambhava School of Yoga in 2007. In addition, Holly is a Certified Prenatal Yoga Instructor from the Kripalu Center for Yoga and Health. Holly has also worked with nationally recognized neuromuscular therapist, Lee Alpert in Positional Therapy.  Additional trainings have been in Anatomy and Yoga Therapywith teachers, Martin and Jordan Kirk; as well as a 40 hour immersion with Todd Norian and Anne Greene in 2011.  Holly's passion for teaching lies in the therapeutic benefits of yoga.
Cancellation Policy 24 hour notice, please. Cancellations affect other clients as well as your therapist.  Payment is expected for appointments cancelled with less than 24 hour notice.  
Applied Kinesiology & Feldenkrais Awareness Through Movement
 Applied Kinesiology (AK) was synthesized by George Goodheart over a lifetime of clinical observations.  Later forerunners of his work, Walter Schmitt and Kerry McCord brought together a system from Applied Kinesiology called Quintessential Applications(QA).   QA is "a physiologically base, basic science driven, neurological hierarchy for the ordered application of clinical procedures and techniques."
A person's symptom is usually wrapped in layers of structural mal-alignments and compensations.  Range of motion (ROM), both passive and active assessment are taken into consideration and weighed for the biggest discrepancy.  The biggest discrepancy in range of motion is then tested with manual muscle testing (MMT) and treated with muscle spindle techniques, contract relax stretching, origin insertion palpation and other applicable techniques.  The practitioner re-evaluates the ROM discrepancy intermittently throughout the session to monitor for more symmetry and usually a fairly sharp decline in symptoms.
AK/QA can address a whole array of issues too long to count.  We are complex beings that are very good at creating successful adaptations, however sometimes these adaptations come at a considerable cost to our system and AK/QA offers a lot in the way at addressing these issues.
Awareness Through Movement (ATM) came of the work of Moshe Feldenkrais, a scientist with ceaseless curiosity and an interest in all things movement oriented.  It is movement specialization that re-organizes a person to have better overall organization in movement through being presented with movement puzzles, of sorts.
ATM can be taught on an individual basis or in small groups depending upon the complexity of the lesson.
Questions:  contact Thomas Thompson directly  by phone or text 405.255.8758
60-75 minute session: $75
Thomas Thompson received a certification in Muscle Activation Techniques in 2008, however, is not currently renewing his certification and pursuing a QA certification instead which entails more than this page can hold and more than you care to read.  He has consulted with Oklahoma University and a number of sports teams and currently works in a private practice in Oklahoma City and his home of Norman, Oklahoma.
He was also authorized to teach Awareness Through Movement in 2011 and has taught ATM since 2008 in ATM format, yoga classes and in group fitness.  He also teaches in the Theatre department at Oklahoma City University in the spring semester.
Thomas also teaches yoga and has taught continually since 1997.   You might see a lot of Feldenkrais and techniques derived from Applied Kinesiology in his blend of yoga.  He's always exploring something new.
Raindrop Technique
Raindrop Technique involves the application of high grade therapeutic essential oils to the back and feet with light & moderate targeted strokes, combined with energetic touch and hot towels. It encourages balance and harmony, along with many potential benefits such as: *improving spinal alignment *increasing immunity *relaxation of body & mind *stimulating the lymphatic system
The oils are known to have anti-bacterial, anti-viral, analgesic, muscle relaxing, and stress relieving properties, among many others benefits.
Oils used can also be customized to the client's specific needs, for example, to relieve allergies, congestion, digestive issues, and insomnia.
Comfortable pants or shorts are encouraged.
Pricing:
75 minutes / $90
3 Sessions Package / $240 (10% discount) Expires 6 months from purchase
1st Time Client Promotion / $75 (18% discount)
Gift Certificates available.  Expires 6 months from purchase.
To schedule, please email Kat  at kat@seekingsoma.org.
24 hour cancellation notice required.  Payment is expected for cancellation notices less than 24 hours.
Kat Dinh  is a 200 hour Yoga Alliance registered instructor, Ayurveda Health coach in training and Raindrop Technique practitioner.  She has been utilizing therapeutic grade essential oils both in her public wellness offerings, and for personal use since 2013.  Her approach to essential oils is to encourage and educate others in the safe and effective use for whole being wellness. Questions are encouraged to be emailed to kat@seekingsoma.org.