We offer several bodywork modalities, including Thai Yoga Bodywork, and more.
Thai Yoga Bodywork
Thai Yoga Bodywork is an ancient form of bodywork rooted in Buddhism, Indian Ayurveda and Chinese medicine. Based on traditional northern style Thai Massage (Nuad Boran), this work combines several different techniques, including deep tissue release, assisted yoga stretching, joint mobilization, traction, acupressure, and breath work. The primary intent of this work is to move and balance energy throughout the body. Thai Bodywork is practiced in the spirit of Metta, Buddhist loving kindness meditation. The effects and benefits of this work are profound for both the receiver as well as the practitioner.
Pricing:  90-minute session: $110
75-minute session: $90
Gift Certificates available. Gift Certificates expire 6 months from date of purchase. No exceptions please. 24 Hour Cancellation Notice, please. Payment is expected for cancellations in less than 24 hours. To set up an appointment with Martha, contact us.
What to expect
This work is performed fully clothed upon a soft mat on the floor. Loose fitting cotton clothing is best- please wear long pants, and refrain from using lotion on the hands and feet and perfume on the day of your session.

Martha McQuaid E-RYT 500, C-IAYT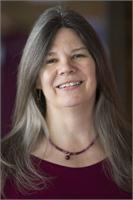 An advanced Practitioner of the Thai Yoga Method, as taught by Jonas Westring, Martha has been practicing Thai Bodywork for 19 years, and has traveled to Thailand several times to continue her studies with noted teachers Master Pichest Boonthame and Therdchai Chumpoophong.  Martha enhances her work with her extensive knowledge and background as a Certified Yoga Teacher and Certified Yoga Therapist.

Gwyn Davis: Massage Therapy, Wellness Coaching, and Personal Training
Mind and Body Fitness Connections Services:
Massage Therapy– focused on restoring proper spinal alignment using Myofascial Release, Neuromuscular Therapy and Medical Massage techniques
Personal Training– focused on establishing functional movement patterns, correct breathing techniques, and proper spinal alignment through weight training, core strengthening, and flexibility training
Wellness Coaching & Functional Medicine Assessments– Focused on identifying the root causes of complex health conditions by evaluating nutrition and lifestyle habits and reviewing laboratory testing followed by providing programs that encourage better eating habits, improved coping skills, and the use of stress reduction techniques.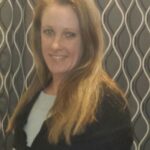 Gwyn Davis LMT has a Degree from the University of Central Oklahoma in Psychology, is a Licensed Massage Therapist, and is certified in Personal Training, Holistic Lifestyle Coaching and Functional Medicine.    As a wellness coach Gwyn helps her clients pinpoint what area of their life has gotten off track be it diet, exercise, coping with stress, managing symptoms of illness, or dysfunctional relationships with self, or others. Once those areas have been identified a program is created that addresses the client's specific needs through diet, bodywork, stress management and the most productive form of movement for their constitution. By helping her clients learn to slow down, tune into their inner wisdom and begin to trust the natural processes of healing the body undergoes when given the correct environment, they can enjoy a life of greater health and happiness."
Applied Kinesiology & Feldenkrais Awareness Through Movement
 Applied Kinesiology (AK) was synthesized by George Goodheart over a lifetime of clinical observations.  Later forerunners of his work, Walter Schmitt and Kerry McCord brought together a system from Applied Kinesiology called Quintessential Applications(QA).   QA is "a physiologically base, basic science driven, neurological hierarchy for the ordered application of clinical procedures and techniques."
A person's symptom is usually wrapped in layers of structural mal-alignments and compensations.  Range of motion (ROM), both passive and active assessment are taken into consideration and weighed for the biggest discrepancy.  The biggest discrepancy in range of motion is then tested with manual muscle testing (MMT) and treated with muscle spindle techniques, contract relax stretching, origin insertion palpation and other applicable techniques.  The practitioner re-evaluates the ROM discrepancy intermittently throughout the session to monitor for more symmetry and usually a fairly sharp decline in symptoms.
AK/QA can address a whole array of issues too long to count.  We are complex beings that are very good at creating successful adaptations, however sometimes these adaptations come at a considerable cost to our system and AK/QA offers a lot in the way at addressing these issues.
Awareness Through Movement (ATM) came of the work of Moshe Feldenkrais, a scientist with ceaseless curiosity and an interest in all things movement oriented.  It is movement specialization that re-organizes a person to have better overall organization in movement through being presented with movement puzzles, of sorts.
ATM can be taught on an individual basis or in small groups depending upon the complexity of the lesson.
Questions:  contact Thomas Thompson directly  by phone or text 405.255.8758
60-75 minute session: $75
Thomas Thompson received a certification in Muscle Activation Techniques in 2008, however, is not currently renewing his certification and pursuing a QA certification instead which entails more than this page can hold and more than you care to read.  He has consulted with Oklahoma University and a number of sports teams and currently works in a private practice in Oklahoma City and his home of Norman, Oklahoma.
He was also authorized to teach Awareness Through Movement in 2011 and has taught ATM since 2008 in ATM format, yoga classes and in group fitness.  He also teaches in the Theatre department at Oklahoma City University in the spring semester.
Thomas also teaches yoga and has taught continually since 1997.   You might see a lot of Feldenkrais and techniques derived from Applied Kinesiology in his blend of yoga.  He's always exploring something new.