Spirit House Yoga offers comprehensive 200 Hour as well as an Advanced 300 Hour Yoga Teacher Certification programs.
Watch our Yoga Teacher Training video here: https://vimeo.com/podgevision/teachertraining
---
---
Please read what graduates of our program have said about their experience at www.yogaalliance.org
200 Hour Yoga Teacher Certification Program:
Embark on a path of self-discovery, creating empowered teaching through our ten month program. This training includes ten monthly weekend sessions, covering multiple topics. Each module includes practice teaching with real-time coaching to help hone teaching skills and address the areas of yoga teaching that are less than comfortable for each individual. Reading, self-inquiry, weekly class attendance, and writing assignments will also be part of this program. Upon completion, each student will be able to apply to Yoga Alliance to register as a 200 hour Registered Yoga Teacher. Our program provides 180 contact hours which meets and exceeds the minimum standards required by Yoga Alliance. Our school is licensed by and in compliance with the State of Oklahoma Board of Private and Vocational Schools.
Innovative and unique to our program, Spirit House Yoga also operates a second studio in Oklahoma City, YogaLab, specifically created as an apprenticeship venue for students enrolled in our program. We know of no other teacher training program in the United States that offers this type of apprenticeship and mentoring for their students. YogaLab makes our program unlike any other in the county.
Please visit www.yogalabokc.com
Enjoy our YogaLab video to learn more: https://vimeo.com/153784734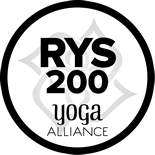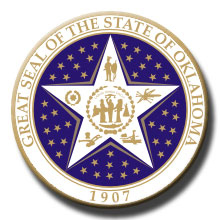 Classes meet one weekend per month for 10 months. The weekend schedule is 6 – 9 pm Friday, 9– 6 pm Saturday and Sunday. Cost for the entire program is $2,800, not including the required books, and weekly classes. The payment plan is $280 per month. Students may join the program at any time as each weekend is a separate training module. Students enrolled in this program will receive a reduced rate of $7.00, 50% off our regular class fee.
Prospective applicants will be asked to meet with the Directors for a live interview and to review their application.
To apply, please contact Martha at martha@spirithouseyoga.com
2019 Training Schedule:
Feb. 8-10                                                          
Mar. 8-10                                                          
Apr. 26-28                                                          
May 17-19                                                  
Jun. 21-23                                                       
Jul. 19-21                                                           
Aug. 16-18                                                     
Sep. TBD                                                        
Oct. TBD                                               
Nov. TBD

_______________________________________________________________________
300 Hour Yoga Teacher Certification Program in Functional Yoga
Our Next Horizon as yoga teachers continues along a path of discovery, reveling in the journey of deepening the understanding of ourselves. From this place, we embrace a broader understanding of how to serve others through functional yoga and conscious movement. Cultivate more effective skills in critical thinking, focused assessment, and expanded compassion, as applied to anatomy, bio-mechanical movement, and yoga philosophy.
For more information, please visit http://nexthorizonyoga.com/