Embark on a transformative journey into the art of Traditional Northern Thai Yoga Bodywork with our comprehensive training. This program is crafted to equip you with the fundamental skills needed to become a proficient Thai Yoga Practitioner.
Program Features:
Traditional Northern Thai Yoga Bodywork: Immerse yourself in the rich traditions of Northern Thai Yoga Bodywork through our structured 53-hour training. Learn the authentic techniques that form the foundation of this ancient practice.
Certification Process: Our certification process is designed to accommodate qualified applicants over the span of four consecutive months, with one weekend devoted to each session. This strategic scheduling allows for an in-depth and immersive learning experience.
Consecutive Order: Our four sessions are carefully ordered and must be completed in sequence to ensure a progressive and cohesive understanding of Thai Yoga Bodywork. Each session is thoughtfully designed to be completed within a single weekend.
Join us as we guide you through the intricacies of Thai Yoga Bodywork, providing you with the knowledge and hands-on experience needed to embark on a fulfilling journey as a certified practitioner.
Enroll now to become part of a community dedicated to preserving and sharing the ancient art of Thai Yoga Bodywork. Your path to certification awaits over four transformative weekends. Discover the healing power of touch with Spirit House Yoga!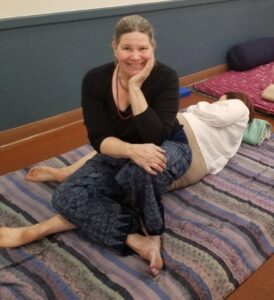 With an illustrious 23-year journey as a dedicated practitioner, Martha McQuaid, E-CYT 500, C-IAYT, stands as a beacon of experience and wisdom in the realms of yoga and Thai Bodywork. A Certified Advanced Practitioner of the Thai Yoga Method, Martha's profound expertise has been honed through extensive training in both the United States and Thailand. Her mastery of Thai Massage seamlessly intertwines with her yoga practice, creating a harmonious fusion where each modality enriches and deepens the other. Martha's journey of exploration and refinement has been guided by esteemed mentors such as Jonas Westring, Pichest Boonthame, and Therdchai (Mac) Chumpuphong, shaping her into a practitioner whose teachings embody the true essence of these ancient traditions. Join Martha on a transformative voyage, where her wealth of experience becomes the foundation for a holistic approach to well-being and self-discovery.

Pre-requisites for Thai Yoga Bodywork Training
Enrollment for this training is open to applicants who have completed a 200 Hour Yoga Teacher Training program or Massage Therapy program and who have been practicing in these fields for at least one year. Having a basic, working knowledge of anatomy is an important part of this work. As this work requires physical stamina and dexterity, a strong physical mind-body practice is recommended (Yoga, Martial Arts, etc.)
How to Apply to our Program
Contact Martha McQuaid at martha@spirithouseyoga.com.
School Calendar 2024
Classes meet for 10 hours per weekend, 4 weekends per year, once a month, beginning in February and ending in May. All dates are posted below. Students are given two years to finish our program by attending all 4 weekends. Any student who misses more than one module will need to attend the missed modules the following year.
Saturday – 1:00 – 6:00 pm
Sunday – 11:30–4:30 pm
2024 Dates
Feb. 17-18
Mar. 9-10
Apr. 6-7
May 4-5

Classes will not be scheduled on national holidays, including New Year's Day, Easter, Memorial Day, Independence Day, Labor Day, Thanksgiving, and Christmas.
Tuition
Total Cost – $800
Total Hours – 41.5 Contact Hours – which includes the 4 training modules and final exam
11.5 Non-Contact Hours, which includes 10 documented practice sessions and a 90 minute session with a graduate of our program, cost of which is not included in this training.
Class size is limited to 12 participants.
Payment Options
The payment for the Thai Yoga Bodywork Program can be paid in full, $800, at the start of the first weekend session, or in 2 payments of $400, payable at the start of the first and third weekend.

Advanced Training Opportunities: Elevate your expertise in Thai Yoga Bodywork with our Level 2 and Level 3 training programs, exclusively open to graduates of our Level 1 program at Spirit House Yoga.

Level 2 Training: Delve deeper into the intricacies of Thai Yoga Bodywork as you progress to Level 2. This advanced training builds upon the foundation laid in Level 1, offering a more nuanced exploration of techniques and practices.
Level 3 Training: Take your skills to the pinnacle with our Level 3 training. Reserved for graduates of both Level 1 and Level 2, this program is designed to refine your proficiency as a Thai Yoga Practitioner. Explore advanced concepts and techniques to further enrich your practice.
Exclusive Access for Graduates:
Progressive Learning Journey: As a graduate of our Level 1 program, you have the exclusive opportunity to continue your learning journey. Our Level 2 and Level 3 trainings are strategically crafted to build upon the skills and knowledge acquired in the preceding levels.
Continuity in Learning: Maintain continuity in your Thai Yoga Bodywork education by progressing seamlessly through our advanced training levels. Each level is designed to deepen your understanding and expertise in this ancient healing art.
Enroll now to advance your proficiency as a Thai Yoga Practitioner. Join a community of dedicated learners who share your passion for the transformative power of Thai Yoga Bodywork. Level up your skills and unlock new dimensions in your practice with Spirit House Yoga.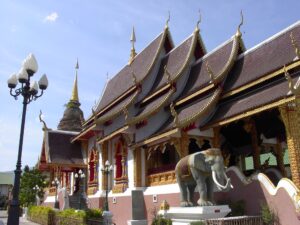 Study Abroad in 2025!
Embark on a transformative Thai Yoga Bodywork study travel adventure with Spirit House Yoga. Immerse yourself in the birthplace of this ancient healing art, and elevate your skills through an enriching and culturally immersive experience in Thailand.
Thai Yoga Bodywork Study Travel Highlights:
Authentic Learning in Thailand: Explore the roots of Thai Yoga Bodywork in its cultural and historical context. Our study travel program provides a unique opportunity to learn from seasoned practitioners in the very place where this ancient art originated.
Hands-On Training: Enhance your skills through hands-on training sessions, guided by experienced instructors deeply rooted in the traditions of Thai Yoga Bodywork. Immerse yourself in the practice surrounded by the sights and sounds of Thailand.
Cultural Immersion: Beyond the classroom, experience the vibrant culture of Thailand. Immerse yourself in local traditions,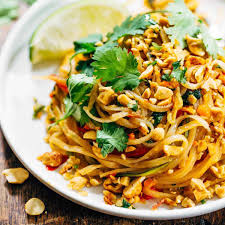 taste authentic Thai cuisine, and connect with the community to make your study travel experience truly unforgettable.
Bespoke Itinerary: Our meticulously crafted itinerary ensures a balance between intensive study sessions and opportunities for exploration and relaxation. Discover the beauty of Thailand while deepening your expertise in Thai Yoga Bodywork.
Networking Opportunities: Connect with like-minded individuals from around the world who share your passion for Thai Yoga Bodywork. Build a global network of peers and mentors during this immersive study travel experience.
Secure Your Spot for a Transformative Journey:
Limited spaces are available for this exclusive Thai Yoga Bodywork study travel opportunity. Elevate your practice and gain a unique perspective on this ancient healing art in its cultural homeland.
Enroll now to reserve your spot and embark on a journey of learning, self-discovery, and cultural enrichment with Spirit House Yoga in Thailand. Your transformative Thai Yoga Bodywork experience awaits.